Picsee browser extension can be installed in two ways, one is to install from Chrome Web Store, the other is to download package and install offline......
Install from Chrome Web Store (Recommend)
Click on Chrome Web Store extension home page (opens new window), open the page, then click Add to Chrome and wait for installation to complete.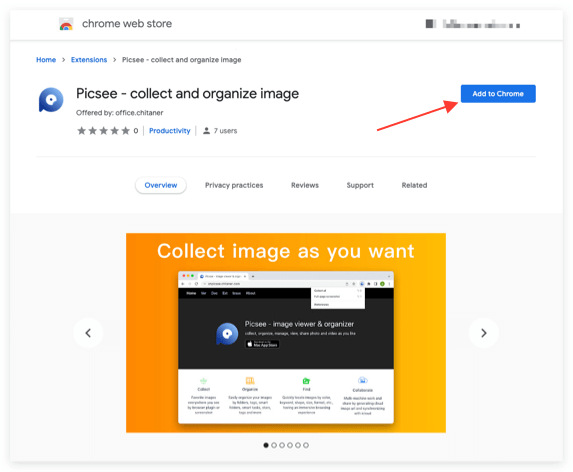 Offine install
If you can not access Chrome Web Store, you can download package here, and install offline.
Download
Select offline package which version you want.
Click it to download zip file and unzip.
Install
Open Chrome Extensions page
Open Chrome, click Customize and control Google Chrome, which is on the top-right menu bar, then look for More Tools in the contextual menu, find the Extensions in the More Tools submenu and click it.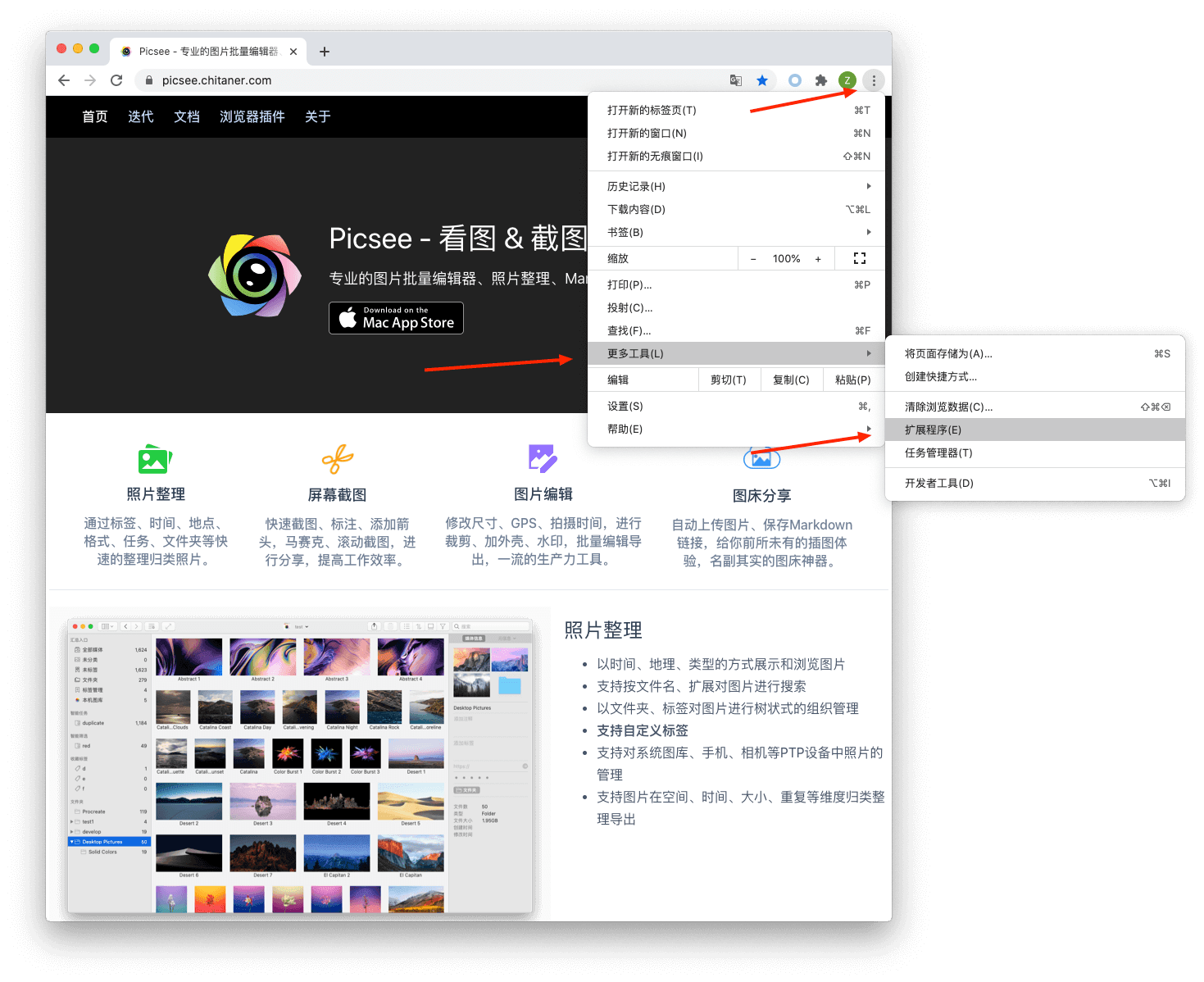 Enable Developer mode
On the top-right corner of the page opened, look for Developer mode, enable.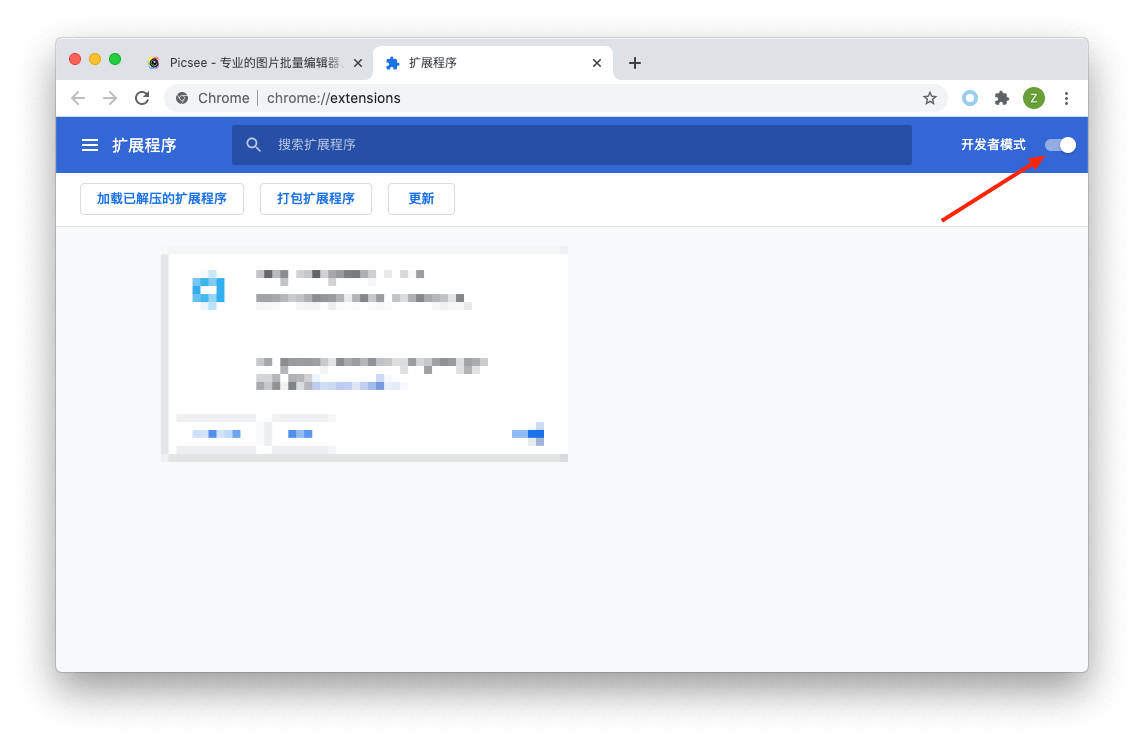 Install extension
click Load unpacked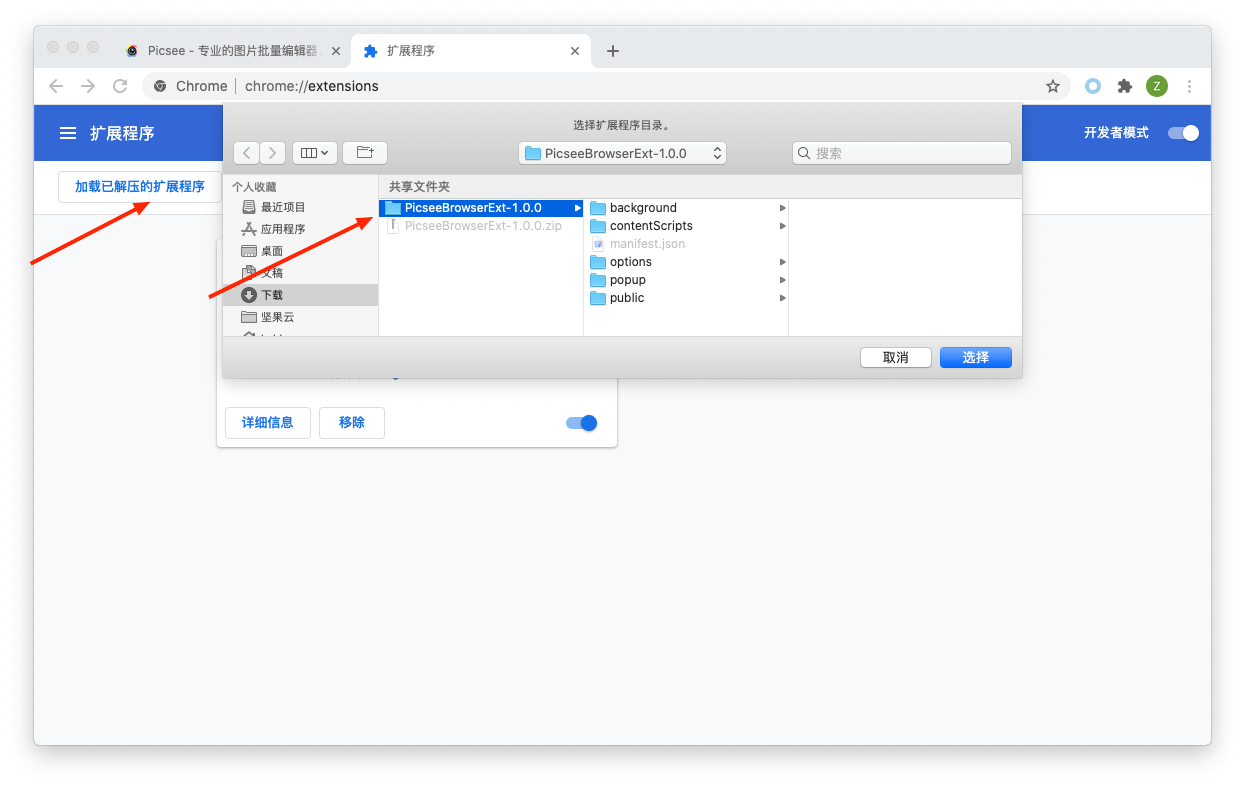 On the opened dialog, locate the folder which download and unzip before, then click select, finish to install.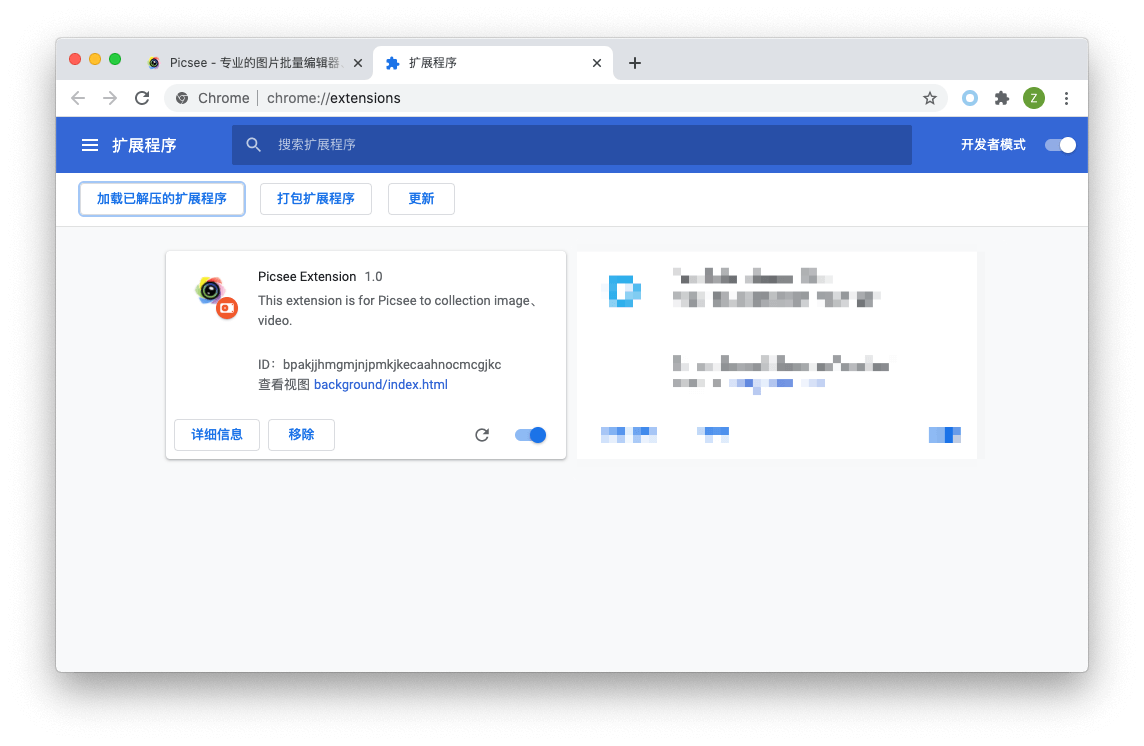 Fixed on navigation
On the top-right corner of Chrome, look for Extension, click it, find Picsee in the opened contextual menu, click Pin.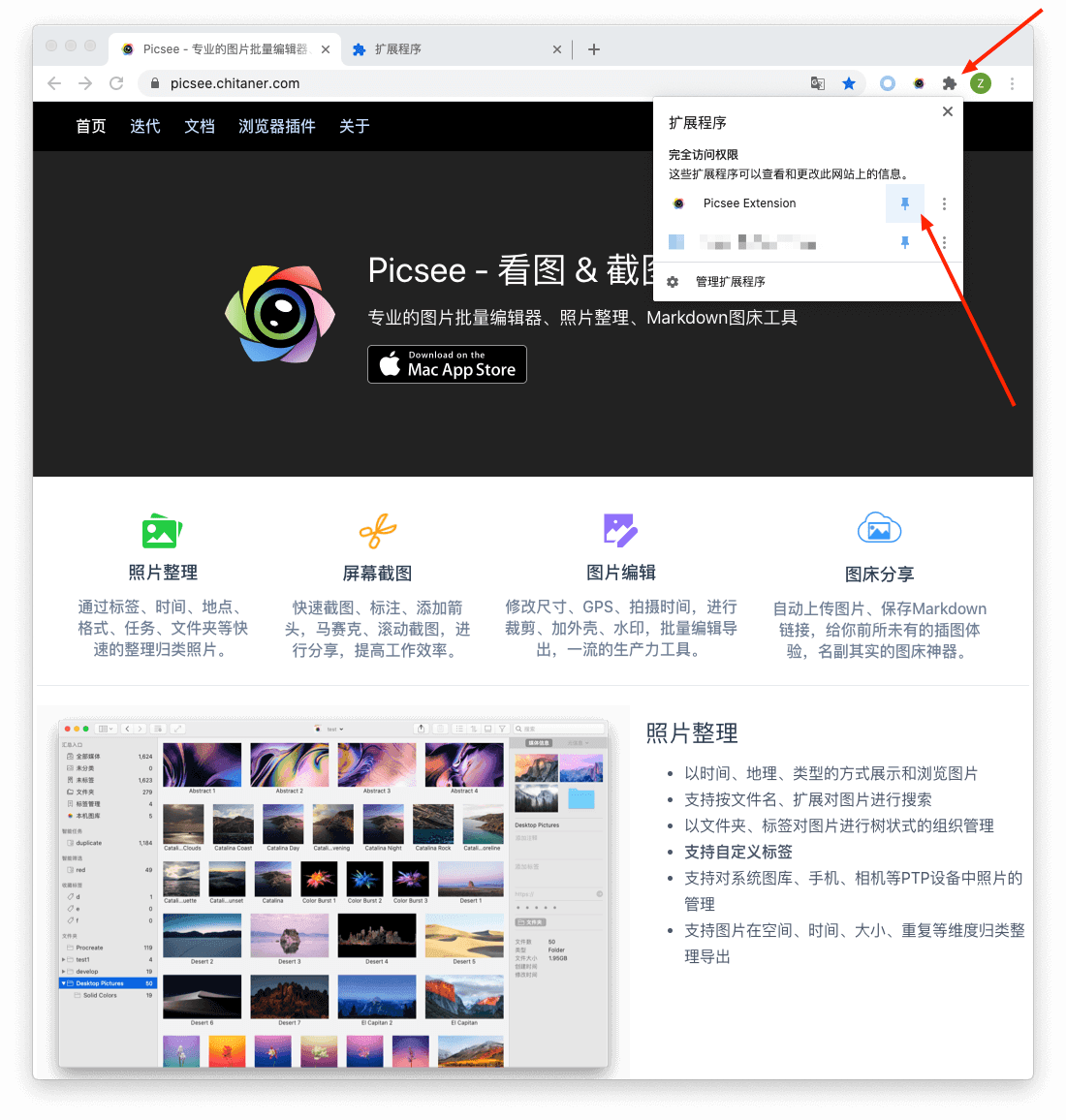 Start to use
Drag images on webpage to collect
Batch collect images on webpage
Favorite the whole webpage
Right-click to collect images on webpage
Pay attention to: the opened webpages which are before the extension installed, need to refresh, then it can work. The folder where extension you locate in and load from, do no move or delete it.